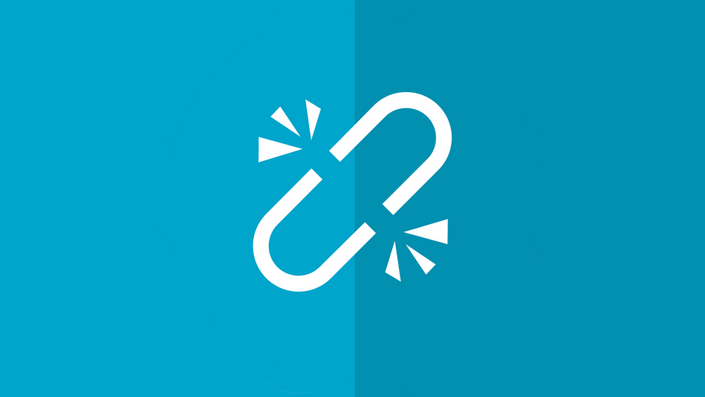 Broken Link Building Mastery
Get all the links you will ever need

Would you like to be able to get all the links you need to rank your website in Google and get a lot more traffic and sales?
In this course, I'll show you, step-by-step, how to do Broken Link Building - one of the most powerful and effective link building techniques available - with the best free tools - so you can get started immediately, and start to profit from new links without spending another penny.
I'll also show you the best paid-for tools - so you don't waste money on inferior or unnecessary software, and get the best value for your money.
There's a whole section on Advanced Broken Link Building that shows you how to take the system to the next level, and find all the link building opportunities you could ever need.
BONUS: There's a valuable bonus section where I'll show you how to improve your link-building productivity, so you get more links in less time - and how to scale the system up, so you can build hundreds of links for even the largest projects.
I'll even show you how to outsource the whole process - freeing up your time to work on other things while the links just keep coming in.
Broken Link Building Mastery includes the same step-by-step processes, checklists and email templates that we use to get outstanding results in our own business - building the links we need to drive millions of visitors to our websites.
In short, by the end of this course you'll have everything you need to build as many links as you want, climb the Google rankings and profit from lots more free traffic.
You could even offer a link building service to clients - (quality links are always in great demand) - and sell that service for as much as $150 per link - or more!
Your Instructor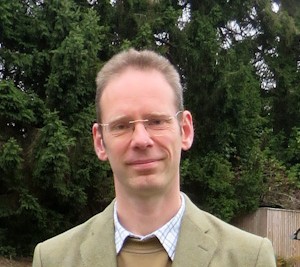 I've been building online businesses since 1999.
Now I help aspiring entrepreneurs build successful online businesses of their own, by publishing information and courses that draw on my experience to help online business owners avoid the pitfalls and achieve more success online.
What makes me the right person to teach you about Broken Link Building?
Our websites have had more than 50 million visitors and made over $20m in sales.
Most of those visitors found our websites through our thousands of top 10 rankings on Google - because of the Search Engine Optimisation I've done and the links I've built.
Effective link building is a vital part of SEO - and Broken Link Building is one of the most powerful and effective link building techniques available.
That's why I'm excited to teach you Broken Link Building Mastery - so you can benefit from my experience, and get the links you need to rank your website in Google.

What's Included
If you want to build links to your website and rank more pages in Google, then this course is for you.
3 main sections: Introduction, Quick Start and Advanced - containing...
19 video lessons - including screen capture videos so you can look "over my shoulder" and see exactly what to do, step-by-step.
Bonus section: Productivity and Scale, with 5 more video lessons showing you how to be a more productive link builder, and to scale the process up so you can get all the links you need.
Video explaining how to outsource the whole process, so you can get on with other things while the links just keep coming in!
More than 3 hours of video lessons included in the course.
Action Steps for most lessons - so you can put what you've learned into practice straight away.
Full Transcript for every video lesson - so you can read-over the material at any time.
MP3 audio versions of all the lessons so you can learn when you're on-the-go.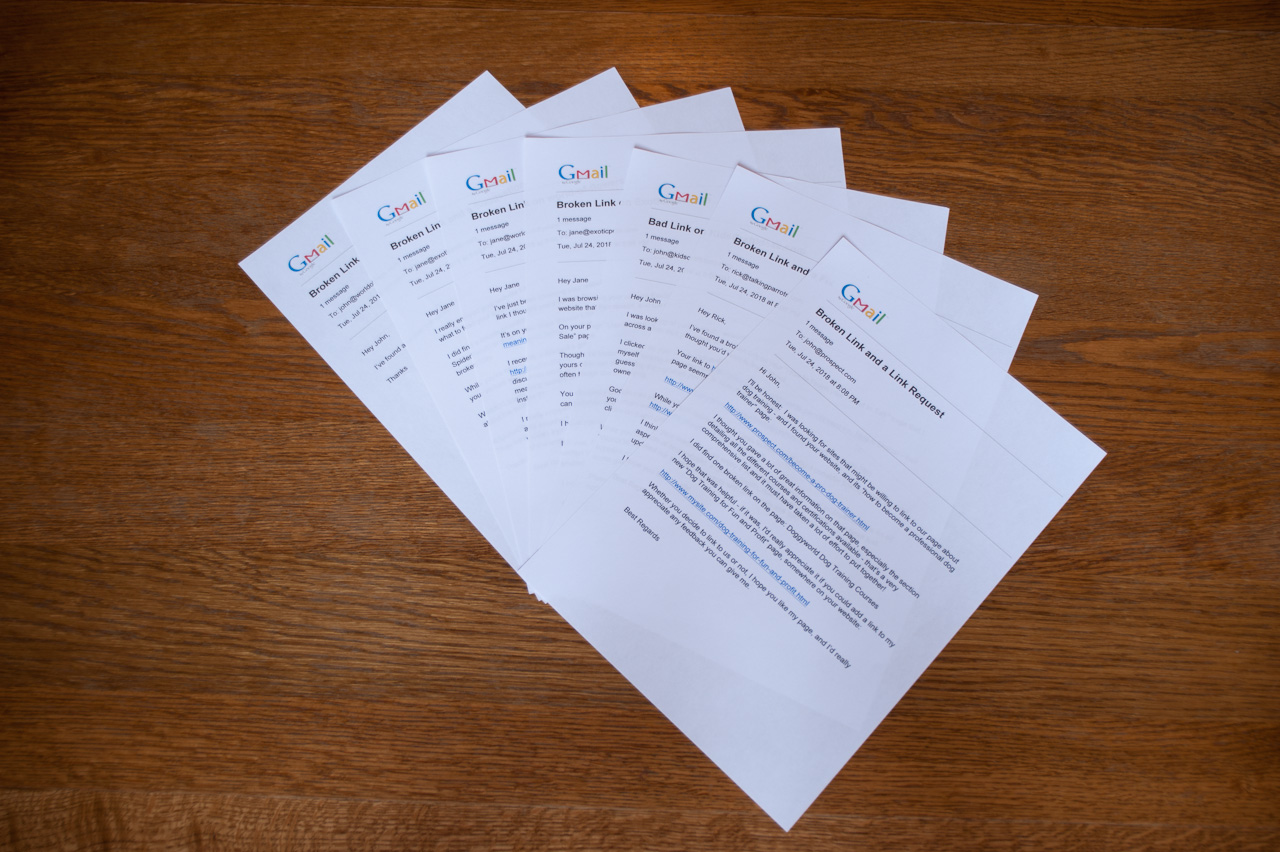 Fill-in-the-Blanks Email Templates, so you'll know exactly what emails you need to send, and what to say to get a great response.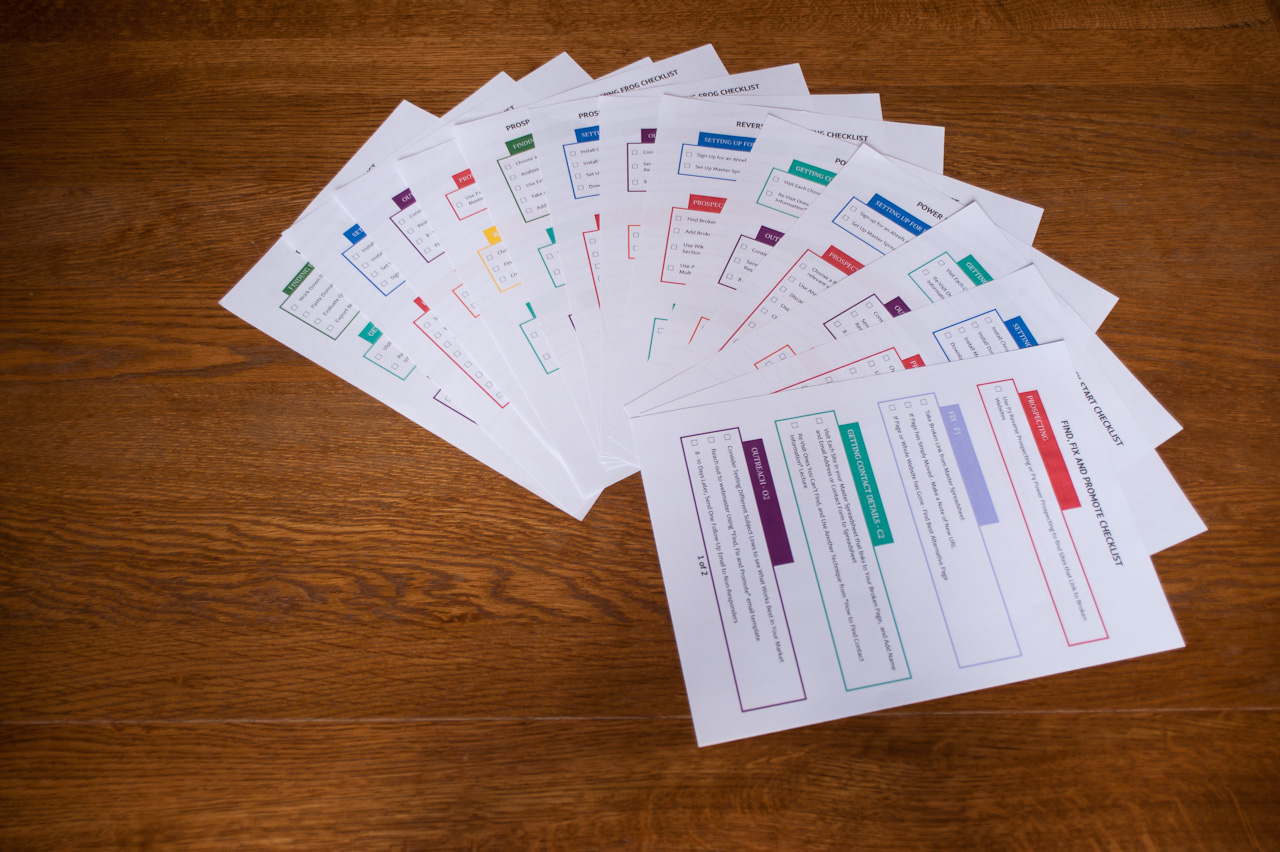 7 Printable Step-by-Step Broken Link Building Checklists so it's easy to put what you learn into practice in your own business - you just need to complete each step and tick them off - you can't go wrong!
Master List Spreadsheet - just download and use to track your Broken Link Building campaigns. It even automates key parts of the process.
Ask me Questions about any aspect of the course or Broken Link Building - so you can get the answers and advice you need.

What You Will Learn
Here are just a few of the things you will learn in this course:
How to Create Content that will Attract Links (Video 5 - 02:58)
What Sort of Websites Can Give you the Most Powerful Links (Video 7 - 00:22)
The Best Free Software for Finding Broken Links (Video 8 - 00:56)
The 18 Word Outreach Email that gets amazing results (Video 11 - 02:57)
One thing you must do to boost your response rate by 20% (Video 11 - 10:44)
How to avoid getting your emails rejected by spam filters (Video 11 - 14:35)
How to check a whole site for broken links in seconds (Video 13 - 00:36)
The powerful technique that can turn a handful of broken links into hundreds of link building opportunities (Video 16 - 00:30)
How I found more than 6,000 link building prospects from one broken site - and most of them are still available for you to contact! (Video 17 - 04:05)
The powerful productivity technique that will help you get more done in less time than ever before. (Video 21 - 01:51)
How a jar of paperclips can help you get all the links you need for your website. (Video 22 - 00:25)
How to avoid disasters when you outsource your link building (Video 24 - 01:06) - don't miss this one, your website is at risk if you get this wrong.
...and lots more.

Who This Course is For
Website owners looking for an easier, more effective way to get the links they need to rank in Google.
Beginner and Intermediate SEOs who are looking for a great way to build more quality links to their clients' websites.
People who are too busy to build links, but want a proven and effective system they can outsource to someone else.
Anyone who wants to get more links, but doesn't want to risk getting penalised or banned by Google.
Entrepreneurs who want to learn how to provide a valuable service that is ALWAYS in demand - Genuine White-Hat Link Building.
Who This Course is NOT For
People who already have all the links they need to rank all their pages at the top of Google.
Anyone who prefers to spend thousands of dollars buying links - and doesn't mind risking getting banned by Google if they're caught.
Anyone not prepared to put in the work to get results: Broken Link Building is effective - but it's not magic - you still have to do the work - or outsource it.
Broken Link Building Experts who've been doing it for years and think they already know it all.

Enrol Now at Introductory Price
Ready to start getting the links you need to rank in Google?
Click the button below to enrol in Broken Link Building Mastery at the special price of only $97 (+ tax).
This price will be going up to $197 soon, so don't delay!
Frequently Asked Questions
When does the course start and finish?
The course is completely self-paced - once you've enrolled, it's up to you when you start, and you can take as long as you like to complete it.
How long do I have access to the course?
You have lifetime access: After enrolling, you have unlimited access to this course for as long as you like - on all compatible devices you own.
What if I am unhappy with the course?
That's the last thing we would want: If you are not 100% happy with the course for any reason, just let us know within 30 days, and we'll give you a full refund immediately.
What equipment and software will I need?
You can start the course using just a computer with Internet access. Wherever possible we have recommended several free tools that you can download and use - so you can start building links without having to buy anything else. We have provided an Excel spreadsheet to track your campaigns - so it would be helpful if you have Excel - but it's not essential - you could use your own spreadsheet or even track your campaign on paper. To put the advanced section of the course into practice you'll need access to the paid tool Ahrefs - which currently offers a 7 day trial for $7.
What if I get stuck and need help?
Every lesson has a place to ask questions - and I'm available to answer them, or to clarify anything you're unsure about.
How long is the course?
The course contains 24 video lessons totalling more than three hours of content. Most videos are between 5 and 10 minutes long, with the shortest being 01:34 and the longest 17:01. There is also a comprehensive FAQ and other course materials including Email Templates, Checklists, Resources and Tools, as well as text and audio versions of the lessons. If you follow along with the Quick Start section and put it into practice - you could have new links appearing within a few days. Most students will take a week or two to work through the whole course and put it into practice - but this obviously varies depending on how much time you can allocate.
Can I pay with PayPal?
Of course. When you enroll, select the small Paypal Icon under "Billing Information". This will allow you to pay with PayPal.

Get Started Today!
Having a successful online business changed my life - and being able to rank in Google for thousands of terms made that success possible.
Those rankings wouldn't have happened without links - because links are still fundamental to success in Google.
Broken Link Building Mastery takes you step-by-step through the process we use to build links for our own websites - so you'll be able to get the links you need to rank in Google and get more traffic to your own site.
Even at the full price of $197 - this course is a bargain compared to other ways of getting links:
For example, well known SEO firm "The Hoth" charge $200 for ONE link on a DA30 site as part of their Guest Posting service. Those are the sort of links you'll be able to get easily when you've completed this course.
In fact, we recently got a powerful link on a DA 55 site that "The Hoth" would have charged $500 for - and it didn't cost us a penny! Take this course and you could start getting links like that. Imagine what a difference that would make to your rankings and traffic.
Still not sure? Don't forget - if you're not 100% happy with the course, just let me know within 30 days and I'll give you a full refund. So you've absolutely nothing to lose by giving it a try.
Enrol now at the special price of only $97 (+ tax).